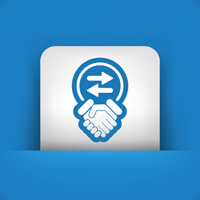 EXCHANGES/RETURNS POLICY
Under Canadian law, the consumer who purchases goods by catalog, online or delivered, will have the right to return it, as long as this right is exercised within the three following days to the reception of the product, as long as its nature permits it, and the condition of the product is the same as when received.
In order to make a return (unless the right to withdrawal is excluded) we grant a 72 hour period starting from the date of the reception of the product. In case of a return, a refund of the price paid for the returned products will be made. You will be responsible for the direct costs of returning the product.
EXCEPTION
You will not be entitled to a refund when the subject of the contract is the supply of any of the following products:
Your right to return only applies to products that are returned in the same conditions you received them. Please return the item using or including its original packaging. You must also include all the instructions, documents and wrappings of the products. You must always submit, together with the product, the delivery receipt given to you at the time of reception. There will be no refund if the product has been worn beyond its opening or if it has been damaged, so you must be careful with the products while in your possession. Exchanges can only be made with the same item in a different size or color.
DAMAGED PRODUCT RETURNS
In circumstances where you consider that the product does not conform to the Contract at the time of delivery, you must contact us immediately with details of the product and its damage. We will proceed to fully and carefully examine the situation and let you know by e-mail, within a reasonable time, whether the refund or replacement will be made, at our discretion. The refund or replacement of the item will be made as soon as possible. The amounts paid for products that are returned because of any fault or defect, will be reimbursed entirely.